The Way Station, and South star
by Rebecca Gorman O'Neill
April 19-May 5, 2018
Thursday-Saturday-7:30pm
ASL performance April 27
Directed by Susan Lyles
Set & Sound Design Darren Smith
Light Design Alexis K. Bond
Stage Manager Carol Timblin
Starring Kate Poling, Seth Palmer Harris and Austin Lazek
The Way Station is the story of three strangers from different places and times, each pulled out of their travels and dropped off at a mysterious way station. At this surreal crossroads, no excuse, lie, or self-delusion holds up to scrutiny, and each person must find the strength to face his or her own dark secret, only then may they move on.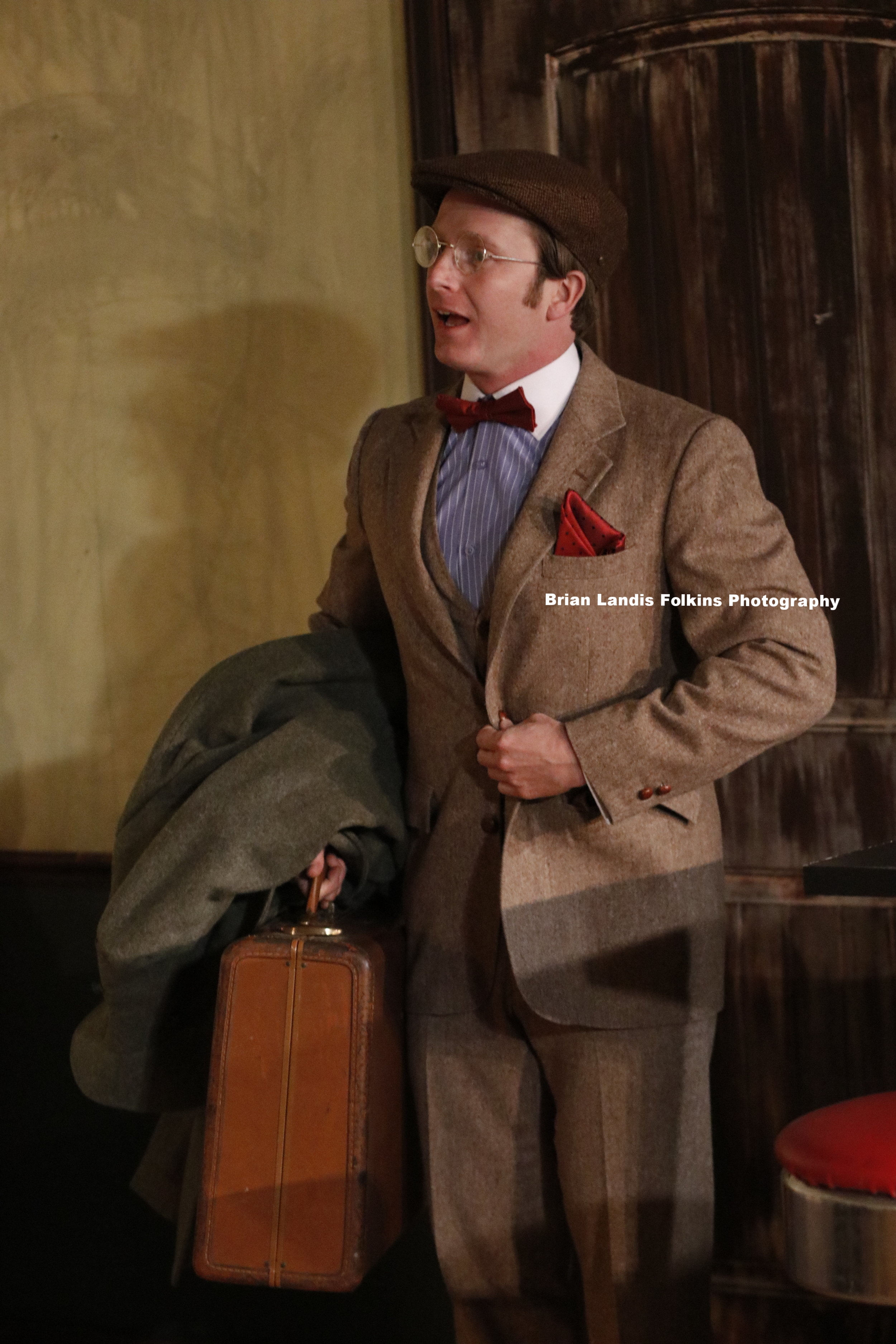 South Star is set seven years in the future, during the second American Civil War, South Star is the story of a survivor, an inspiration, a reluctant hero who wishes she could just stop running. Stel finds herself in the company of two people – one an apparent victim, and one an apparent predator. What commences is a figurative game of three-card-Monty; the stakes are Stel's life.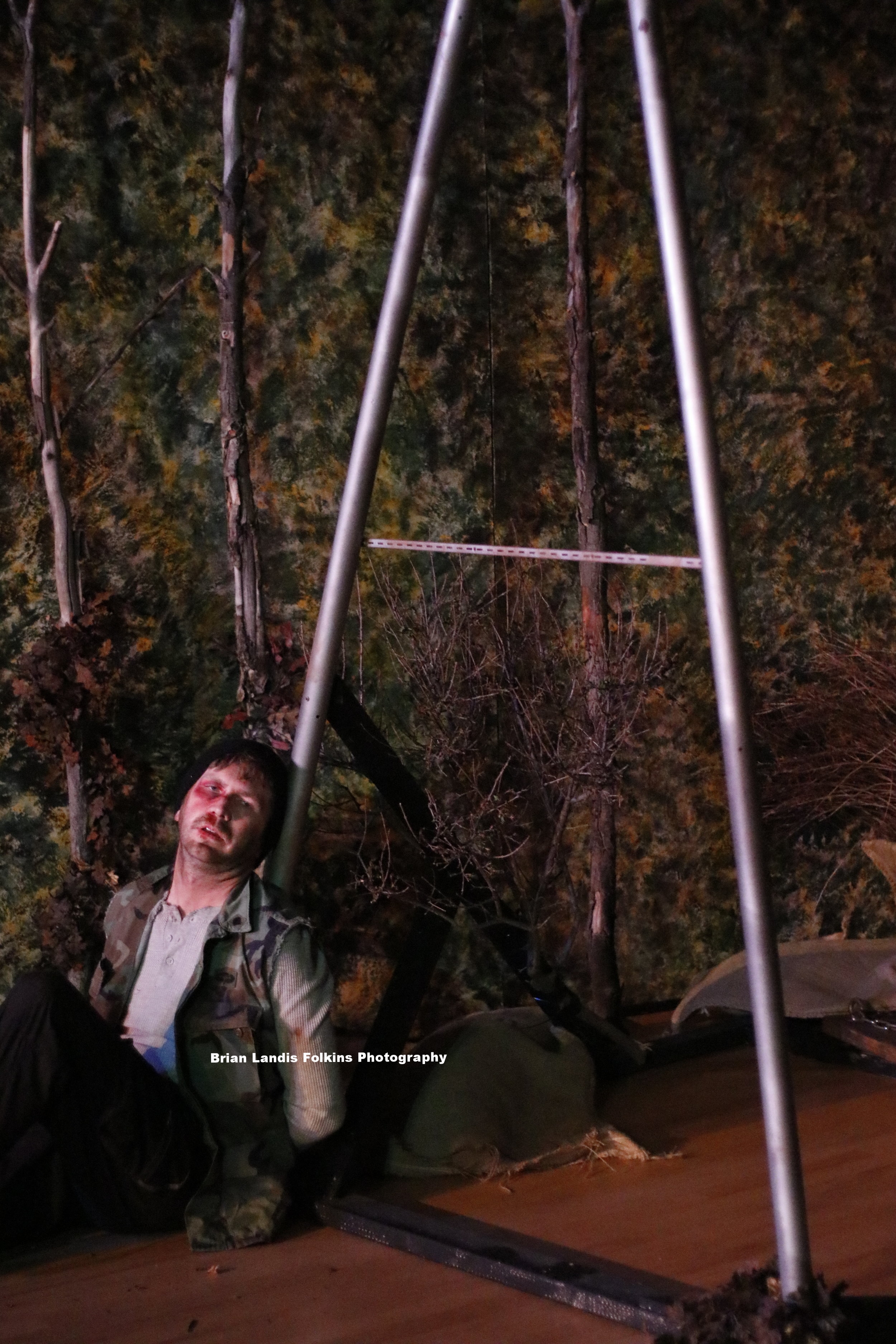 Rebecca Gorman O'Neill
An Ohio native, Rebecca started writing plays at Dartmouth College. After earning her M.F.A. in Dramatic Writing from Carnegie Mellon University. Rebecca's original plays have been produced across the United States and in Canada, and her plays Tell-Tale and The Greater Good are published through Eldridge Publishing and Next Stage Press, respectively. Rebecca is a Professor of English at Metropolitan State University of Denver, where she teaches playwriting, screenwriting, cinema studies, and the graphic novel.
DIRECTOR
Susan Lyles
Susan Lyles is an award winning director with an BA from Wichita State University, and received certification from The London Academy of Music and Dramatic Arts in Shakespeare. She has worked on stage in London, Chicago and Denver and has also worked in film, commercials, print, industrial's, and voice over. Susan is the founder and Producing Artistic Director of And Toto too Theatre Company, and has directed more than 20 plays, including the award winning Naked in Encino, Car Talk, and Heads. She has designed costumes for more than 50 plays, including Lion in Winter (Denver Victorian Playhouse), 12th Night (Denver Victorian Playhouse), and Greater Tuna and Christmas Tuna (Denver Victorian Playhouse, Town Hall Arts Center). Susan was recently honored with a 2015 True West Award. She also owns the award winning film production company, Ruff, Ruff Dog Productions.
SUPPORT PROVIDED BY
KATE POLING (DAISY, STEL)
Kate Poling is thrilled to be working with And Toto Too again after appearing as Julie in their production of Smoke! Kate is a Denver native, and a graduate of New York University's Tisch School of the Arts. Along with acting, she also teaches theatre around the Denver area. Favorite roles include Viola (Twelfth Night, Foothills Theatre Co), and Calpurnia (Julius Ceasar, Puppet Shakespeare Players, NYC). Enjoy the show!
AUSTIN LAZEK (TOM, EVAN)
Austin claims to be from Tennessee, though his origin story is a windy one. He studied film production and theater at the University of Miami, and has lived in Denver since 2015. Past local credits include The Tempest, Beau Jest with Cherry Creek Theater, and Sleeping Beauty. This is his first show with And Toto too and he is very excited to bring these shows to life. When he isn't pretending to be someone else, he is driving his Jeep on crazy-long trips, rating movies on a two-star scale, and teaching all over Colorado. Thanks for coming and enjoy the shows!
SETH PALMER HARRIS (JACK, ALEX)
Seth is thrilled to be in his first full production with And Toto too, having appeared twice now at their annual Play Crawl fundraiser. He is, though, no stranger to the stage in Denver. He could most recently be seen at the John Hand Theatre in Lowry in Firehouse Theatre's production of The Miracle Worker. Next up, indeed the weekend after this show closes, you can catch him at the PACE Center in Parker in Vintage Theatre's touring production of Sleuth. Seth was born in Germany, grew up in northern Minnesota, and has been very happy to call Colorado home for well over a decade. He wishes to thank Susan and everyone at And Toto too for this opportunity. He also encourages everyone to check out the Denver Actors Fund, which provides financial assistance to people involved in all facets of this wonderful art when we actually do break our legs or have other medical needs, and to give to the Fund as they are able.